Shield Those Innocent Teens
By Margie Gelbwasser
There was a movie that came out March 30th called Bully. You have probably heard about it. It follows five families and their experiences with bullying. From what I've read, the film sounds real and raw. Apparently, that's a problem. Apparently, it's too real. So disturbing, that this documentary received an R rating. Yes, it's only appropriate for those 17 year old and older. Therefore, many of the teens who experience bullying today will not even be able to see it.
The language, say some parents, is too graphic. The content, they continue, is too troubling. Yes, let's shield our teens from the harshness. It's just a movie, right? Not like it's real. Oh, wait. What's that? It IS real. It's a reality many teens face today. But it's too upsetting to let them see what they already know? Really?
Yes, I know the rating doesn't mean that teens can't see it. They only need an adult to be present. But what about those kids who don't speak up about the bullying or wait until it's too late to do so? What about those who suffer in silence? This movie would make them feel less alone, let themselves be heard.
To me, seeing this movie with a guardian is beside the point. I feel the rating and parents' "concern" speaks to a greater issue regarding abuse and bullying. We want our children to be safe—so much so that we protect them from the very things they already know and are trying to come to terms with.
My new novel, Pieces of Us, came out March 8 and some reviewers have said that this book is not appropriate for teens. Not, "best suited for mature teens," not "best for the older teen," just "not for teens" OF ANY AGE. A few even went so far as to say they would not let anyone under 25 read this book. Yes, it has mature content: abuse, cyberbullying, rape, graphic language, and dating violence. But the words can be heard in hallways in high schools across the country. Cyberbullying has driven kids to suicide. Rape is a reality teens live with as well. And dating violence? Let's not even pretend that there aren't too many young women out there who stay with the guy because they think that's what love is.
Lest you think I'm not a parent, I am. My son is little now, but when he comes to me with the tough questions or is a teenager and wants to read books like Pieces of Us or see a movie like Bully, I'll use these opportunities as teachable moments. I'll watch the movie with him, read the book as well. We'll talk about what the characters' behavior means. If he's seen anything like that. What he can and should do in those situations.
The bottom line is this. Not all teens are the same. Some CAN handle the painful issues. Some can't. Often, the teen knows which category she or he falls into. The problem with saying a book should not be read by ANY teen or that a movie should not be seen by ANYONE under 17 is that we're hiding material many kids CAN handle and desperately need. Let's not take it upon ourselves to decide what's best for all teens. Odds are many have lived and seen the very things some are trying to keep hidden.
To learn more about Bully check out it's website: http://thebullyproject.com/#/abouttheproject.
---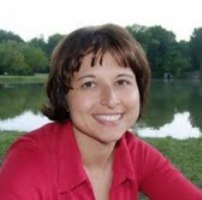 Margie Gelbwasser got her first shot at becoming an award-winning writer when she was 7 years old. But her 10-page story about a kidnapped girl was beat by a 3-page talking strawberry tale from a fellow 2nd grade student. Margie kept her dream alive by editing her high school and college literary magazines – she earned a bachelor's degree in English at The College of New Jersey and got her masters from William Paterson University – and freelance writing for Self, Ladies' Home Journal and Girl's Life.
She debuted as a published novelist in 2010 with her young adult book about a Russian-Jewish girl with an alcoholic mom. And she won an award after all; INCONVENIENT was a 2011 Sydney Taylor Notable Book for Teens. Her second novel for teens, PIECES OF US (Flux Books, March 8, 2012) is told in four points of view and hones in on the growing issue of cyber bullying, abuse, family relationships and how one teen's actions affect the other three.
Born in the former Soviet Union in what is now known as Belarus, Margie came to America when she was 3 years old. She lived in Brooklyn as a child and throughout New Jersey in her adult life, settling in Fair Lawn with her husband and their superhero-firetruck-construction-dinosaur-loving 5-year-old son. When not writing and spending time with the family, Margie leads creative writing classes and programs for teens. Website: http://www.margiewrites.com/