The Birth of a Novel
Part 4: Rewriting
The first draft of your first novel is done! Congratulations! But before you let anyone read your masterpiece, please take a break. Your first rewrite awaits, and a little distance will help your patience and perspective.
The second half of the novel may be better written than the first half, owing to the development of your skills and creativity in the process. You may need to rework the prose, do additional research, adjust the plot or characters, and more, in order to write the best novel you can.
Once you're ready to plunge back in, consider:
• Plot structure: does it work? Does the story make sense?
• Realism and differentiation among characters' dialogue: do their different voices and personalities come through?
• Accuracy of descriptions and slang usage, if using a real time and place
• Physical logistics of the characters' movements: do they work?
• Consistency of characters' idiosyncrasies and traits
• Character development: do they change enough?
• Vocabulary: try to say what you've said in fewer, better words
• Flow of the action: are there slow spots you need to cut or speed up?
• Inclusion of all five senses in the story
• The English: grammar, syntax, punctuation, spelling, capitalization, italicization and formatting
• Effectiveness of sequence of events: linear or skipping around in time?
• Point of view: who's telling the story, or through whose eyes do events unfold?
• Foreshadowing: do you drop too many or not enough hints?
• Opening scene: does it grab the reader's attention?
• Book title and chapter titles
• Fact checking or research needed
• Accuracy of excerpts from song lyrics, speeches, poetry, etc.: make a list of quotes (you may need to obtain permissions later)
• Psychological realism: do the character's actions make emotional sense to the reader?
• Catharsis point of the story: is it in the right place? How do the characters change afterwards?
• Themes: what is your book's message?
• Imagery: does it augment the story?
• Topical relevance: will the public want to read this and why?
• Your target audience: who are they?
• Genre: what type of book are you writing?
The last three points will help you begin to think about the book from a publisher's viewpoint and may affect how you craft your novel.
Once the first rewrite is completed, prepare to share your work with early readers whom you have asked for help. The more diverse the group, the more well rounded the feedback will be. Also find out in what format they would like to receive the manuscript.
Next, prepare a paginated copy of the manuscript, with a temporary cover, a title page, copyright page, and table of contents. Keep track of any expenses, because you may eventually be able to claim them on your income tax returns. Also keep track of the names of everyone who helps you along the way, so you can credit them on your acknowledgments page.
You might also consider composing a list of questions for readers to answer. Their responses and comments will be a preview of how the public may receive your work.
It will be helpful if you can suspend any immediate judgments of individuals' comments and, instead, consider them with some detachment as a whole. If nine out of twelve people raise the same issues, for example, these are points to work on. Try not to take any negative comments personally: be grateful for their courage to offer you frank criticism so you can put out a better book.
Once your work is released into the world, each person who reads it will make it their own, in the sense that they will interpret it through the lenses of their own perceptions and experience. This is the paradox of art, and art's power. Early readers will give you your first taste of this strange and beautiful phenomenon.
Because the publishing industry's motto is "Content Is King," taking care with your manuscript is essential.
Next Segment: Fine-tuning the Manuscript
---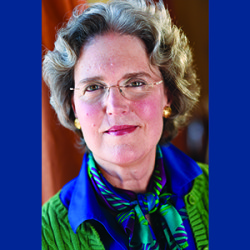 Jennifer Dwight worked as a litigation paralegal, trainer and author for 33 years in the San Francisco Bay Area. She has presented seminars, written and published numerous articles, a 60-segment fiction serial (The Dissemblance of Marie Mirabeau), short stories and three paralegal books (The Nuts & Bolts of Civil Litigation Practice, The Indispensable Paralegal During Discovery and Law Firm Life for the Legal Assistant). Her suspense novel, The Tolling of Mercedes Bell, will be published in May, 2016 by She Writes Press. She welcomes comments through her website, www(dot)authorjenniferdwight(dot)com.