The Birth of a Novel
Part 5: Polishing the Manuscript
Because you want to submit only your very best work for publication, your journey will now venture through the steps of polishing the manuscript of your first novel. So far you have completed the first draft, edited it carefully, and distributed copies, with a questionnaire, to your early readers.
It will be very helpful for you if your readers will annotate their copies of your manuscript as they go through them, to capture their first impressions and questions when they are fresh, so please ask them to do this. Some may also make line edits as they proceed. The questionnaires you included pose questions to be answered after they've finished reading, and have thought about how your book could be better.
The more diverse your group of readers is, the more representative they will be of the public. Their investment of time is a tremendous gift that will provide you with a sample of how the book would be received if it were published today and suggestions on how to improve it.
Once you receive their feedback, read through all the questionnaires and peruse the marked up manuscripts before you make a single edit. Note the common threads in readers' reactions, and consider the sources. If most of the male readers, for example, or the youngest readers, or the female readers or older readers have reactions unique to them as a group, these are good indicators of how your efforts will resonate and who your target audience is. There is truth to be mined, so pay heed, even if you despair or disagree with it.
Next, read through any notes and line edits made on paper. If your message isn't being received in the way you intend, now is the time to address that.
There are several tiers to the polishing process. The first is the macro level, where whole scenes or chapters may be cut or added to improve the plot, to ratchet up suspense or change the pace of the story. Your readers may tell you the symptoms (they lose interest, the story drags, they don't understand the relevance of x, etc.), but have no idea about the cure. Reviewing your outline may help you determine where and how to alter the plot most effectively, if this is necessary.
Length is a major consideration. Agents and publishers are not fans of first novels that exceed 100,000 words. They prefer 80,000 or fewer words and novels with a maximum of 300 pages. Their aims are marketability to the shortening attention span of the average reader, optimizing booksellers' shelf space and the number of books that will fit into a standard shipping carton. So, if your plan is to pitch your work to publishers and literary agents, keep your magnum opus svelte.
The second tier of polishing addresses the individual characters. Some in your story may need to be more prominent while others may need to be less so. It's easy to become attached to your creations, but don't let sentiment stand in the way of writing the leanest, best book you can. Take care to monitor the ripple effects of your changes throughout the story so your alterations are seamless.
The third tier is the line edit, the micro level. This will include grammar, vocabulary, word usage, dialogue, syntax, style, spelling, capitalization, italicization, hyphenation and formatting. The Chicago Manual of Style is a leading authority for American English usage, and is well worth the investment to own. Regardless of your literary acumen, there is always more to learn from this invaluable reference book.
When you've completed addressing your readers' comments, read your manuscript aloud with a friend. Take turns reading, listening, and taking notes. This exercise will help you identify remaining errors, overused words and phrases, missing words, inconsistencies, issues with the pace and dialogue.
Finally, revise the manuscript to input any edits needed after reading aloud. Once this is complete, your novel will be the best you can create without professional help.
Next segment: Conferring with Professionals
---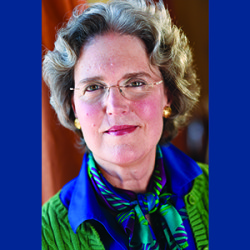 Jennifer Dwight worked as a litigation paralegal, trainer and author for 33 years in the San Francisco Bay Area. She has presented seminars, written and published numerous articles, a 60-segment fiction serial (The Dissemblance of Marie Mirabeau), short stories and three paralegal books (The Nuts & Bolts of Civil Litigation Practice, The Indispensable Paralegal During Discovery and Law Firm Life for the Legal Assistant). Her suspense novel, The Tolling of Mercedes Bell, will be published in May, 2016 by She Writes Press. She welcomes comments through her website, www(dot)authorjenniferdwight(dot)com.