The Birth of a Novel
Part 1: Conception
You have an itch. You've had it for a while, but perhaps you ignore it. To give into it might upend your life. Your life isn't perfect, of course, but you're used to it the way it is. And your day job takes so much of your energy. Besides, the itch is only an idea. Ideas come and go.
But this one is a nagger and becomes more than an idea. It's the suspicion that you have a story to tell. Maybe you've never written a story. Certainly you've never written a novel, but you like to read.
This suspicion of a story in your head is there at the oddest times. In the shower. On your way into your job. In those hazy moments when you're just waking up in the morning. Sometimes when you're reading the news, a sentence leaps out at you. Ah, you realize, it's part of that suspicion of a story that's in your head.
Okay so maybe it's more than a suspicion. Suppose it could be a story. There's no harm in supposing, is there? Besides, the itch isn't going away. So what is this supposed story about? Maybe it's based on something that happened to somebody. Maybe it's a story you told to a child recently, when you were just making stuff up. Maybe you dreamed it or saw something happen that triggered it.
In your supposed story, what happens? To whom does it happen? Is it bad or good or both? How does it make you feel when you think about it? The itch becomes a burr in your head and now your imagination is flowering around it. Maybe if you just write it down in a paragraph the whole mess will dry up and blow away. It'll only take a few minutes.
You do that and, to your surprise, it's not so hard. One paragraph isn't a big deal and no one else needs to read it, right? You go about your evening. You rather liked that little bit of writing that only took a few minutes. Maybe you were on the train on your way into the office when you wrote it. Maybe the baby was asleep and you just took a few moments for yourself. (Heaven knows there are precious few of those.) Maybe you wrote it on a cocktail napkin at the wine bar while waiting for your girlfriend.
And the itching stops…for a little while. See? It worked.
It worked so well that your thoughts effortlessly return to the star of your lonely paragraph. She's in a bit of a pickle. It's a shame to leave her like that. Maybe if you give her a rascally dog or a thrilling job in the State Department or lustrous red hair all the way down her back it'll help her out….
It's only been a few days now but your troubled redhead is there in your deepest quiet, waiting. Another piece of her story comes to you, seemingly out of nowhere. You steal another few moments and jot it down. You do that. It happens again. It's not hard. You keep finding snippets of time in which to capture bits of the story as they come to you.
You notice something funny. When you write, you start to feel like you're removed from daily life to a place where you feel free and energized by what you see in your mind. It seems to be happening to you as much as you're doing it. A story has come for you.
Up to this point, the writing "process" has been a series of spurts without cohesion or habitual effort. It's gotten your attention and now you're intrigued. But you've read enough to know there's a great yawning chasm between stories that deeply engage truth (and the reader) in crystalline, economical prose and those that are a waste of everybody's time. So, if your story is worth telling, it's worth telling well.
In upcoming segments, I'll describe the steps of turning your idea into a novel. No matter how busy your life is, you can do it!
---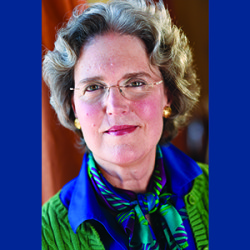 Jennifer Dwight worked as a litigation paralegal, trainer and author for 33 years in the San Francisco Bay Area. She has presented seminars, written and published numerous articles, a 60-segment fiction serial (The Dissemblance of Marie Mirabeau), short stories and three paralegal books (The Nuts & Bolts of Civil Litigation Practice, The Indispensable Paralegal During Discovery and Law Firm Life for the Legal Assistant). Her suspense novel, The Tolling of Mercedes Bell, will be published in May, 2016 by She Writes Press. She welcomes comments through her website, www(dot)authorjenniferdwight(dot)com.
Praise for The Tolling of Mercedes Bell:
Jennifer Dwight steers us through her new, stunning novel The Tolling of Mercedes Bell exploring what Winston Churchill called "incontrovertible truth." Dwight serves a Bay Area banquet of fashion, food, fraud, and fear deliciously combined and relentlessly plated, page on page, with cultured sensitivity and appreciation for the tenuousness of truth and of life. Throughout, her heroine, Mercedes Bell, cleaves to love and truth, to probity and law as antidotes to the violence, shock, and deception of married life. This work never falters. Its trajectory, entirely direct, trills with both charm and surprise. The reader, as I did, will applaud from page one to the very last chapter the tolling of Mercedes' bell.
– Tim Jollymore author of Observation Hill and the award winning Listener in the Snow.
The Tolling of Mercedes Bell, set in San Francisco amid the excess of the eighties, is the suspenseful story of a single mother caught up in a love turned lethal. Jennifer Dwight's skillfully crafted characters and descriptions linger long after the last page, but the novel's revelation is that our greatest flaw may not be how we deceive others, but how we deceive ourselves—and risk paying the ultimate price.
– Kristen Harnisch, award-winning author of The Vintner's Daughter and The California Wife
Jennifer Dwight delivers a powerful novel about love, courage and the power of secrets to wreak havoc on people's lives. The Tolling of Mercedes Bell is full of surprises, with dramatic twists and turns, seasoned with a bit of magic realism and an insider's knowledge of the legal world. It is a snapshot of the 80s, filled with a nuanced picture of a complicated decade. An exploration of childhood trauma, redemption and forgiveness, this well-crafted book is both entertaining and suspenseful.
– Teresa Dovalpage, PhD
Professor of English and Spanish, University of New Mexico, and author of five novels: A Girl Like Che Guevara, Haunted Ladies of Havana, Death of a Murcian in Havana, and Habanera, A Portrait of a Cuban Family