The Birth of a Novel
Part 6: Charm School for the Debut Novelist
You're well on the way toward ushering your first novel into the world. It's been critiqued by early readers, you've rewritten and proofread meticulously, and you feel good about the result. Congratulations!
So what is your goal for this manuscript? If it's publication, you'll need to learn about the wide array of publishing methods available, and decide if you're ready to submit your work for consideration. To succeed in attracting a high quality publisher, your work must stand out.
Freelance Editors
Working with a professional editor or writing coach to refine the manuscript further will exponentially increase your chances of success. Once the skills and savvy of a top notch freelance editor shine upon your manuscript, you may be amazed at what can be done to make it impeccable. From the initial assessment to the end of this final edit may take a few months and a chunk of your savings, but the results will be worth it. A seasoned editor can help you produce a polished, compelling work that agents and publishers will fight over.
Literary Agents
Most publishing houses, though not all, prefer to accept submissions through literary agents, who act as the first level screen to identify the most marketable manuscripts. It is a fickle process, to say the least. If you're planning to pursue this traditional route, you'll need to research the types of books various agencies represent, and then tailor your submission to the unique requirements of the agents whom you decide to target.
Following a formula that has evolved in the industry over time, and articulated in books I will recommend, submissions usually include a one-sentence "hook" to grab the reader's attention, a short description of the book (describing plot, genre, word length and target audience), a paragraph about the author (and your "platform"), a one-page synopsis of your novel and an excerpt, if requested. Each of these elements requires careful thought on your part.
Two excellent resources for this pursuit are The Writers Market, which comes with a subscription to their highly educational website, and Jeff Herman's Guide to Book Publishers, Editors and Literary Agents. Both are updated annually and offer encyclopedic content about how and where to submit your novel.
The Author's Platform
Due to the competitive nature of the world of bookselling, most literary agents and publishers expect any writer they represent (including a debut novelist) already to have a platform, consisting of a website, a social media presence, followers and a "brand" – an image or identity already known, a message or business already defined. You may rightly wonder how you can have a platform if you're just starting out? With help from specialists and your own ingenuity. I'll discuss this more later. Meanwhile, see Kristen Lamb's wonderful book about authors' platforms and social media, Rise of the Machines, Human Authors in a Digital World (2013).
Writers Conferences
If you're looking for a fun and affordable crash course on the commercial world of writing and publishing, help with building an author's platform and marketing yourself and your wares, go to your friendly regional writers' conference. These are ideal places to meet freelance editors, website designers, graphics artists, self-publishing gurus, literary agents, publishers, publicists, entertainment and tax attorneys and, of course, your tribe: writers of every description. There will be workshops, panel discussions, and book pitching opportunities galore, all pre-viewable on the conference website. See an example at www.sfwriters.org.
Writers' conferences provide ideal environments for learning about the various modes of publishing: the traditional model of the big publishing house, self publishing, independent presses, vanity presses, and the new "hybrid" author-publisher partnership model, which offers much higher royalties and transparency about the process for writers.
But before you go, prepare a one-minute "pitch" for your novel, so you'll be able to describe it succinctly to people at the conference. Have some attractive business cards made. Print out a few copies of your first chapter to have for consultations. You'll leave the conference full of new information and ideas.
Next: Finding the Right Publishing Avenue
---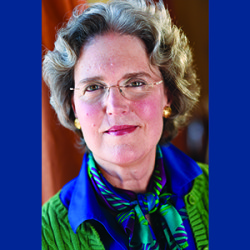 Jennifer Dwight worked as a litigation paralegal, trainer and author for 33 years in the San Francisco Bay Area. She has presented seminars, written and published numerous articles, a 60-segment fiction serial (The Dissemblance of Marie Mirabeau), short stories and three paralegal books (The Nuts & Bolts of Civil Litigation Practice, The Indispensable Paralegal During Discovery and Law Firm Life for the Legal Assistant). Her suspense novel, The Tolling of Mercedes Bell, will be published in May, 2016 by She Writes Press. She welcomes comments through her website, www(dot)authorjenniferdwight(dot)com.